So what if EJ Manuel is hurt (again?!) this weekend? Thad "Say Cheese" Lewis has already beaten the Dolphins once this season.
I like Thad Lewis AND his winning smile. He plays like he has nothing to lose, which is truly the case for the Bills as they've failed to make the playoffs (again?!).
The Dolphins, on the other hand, are on a roll after a controversial and challenging season.
Do I really need to go over the Richie Incognito story? Too bad, I don't want to explain the whole thing to you. Basically, some jerk (Incognito) was being a jerk to some dude and then a bunch of other jerks blabbed about it on ESPN for a few months.
It's not really funny at all, but luckily Incognito's appearance, as well as his name, are both hilarious.

This is actually a high-definition photo, Incognito is simply raging so rapidly that he appears as a blurry frightmare.
I'm just so glad that despite not being a winning franchise, the Bills are a high character team that would never welcome a violent, mouth breathing galoot like Incognito.
What the hell is that?
Ah, I forgot that a pudgier Richie used to be a Bill. He was briefly a member of the proud "T.O." team of 2009. The memories! He blocked for Fred Jackson when Freddy ran for 212 yards against Indianapolis at The Ralph.
Thanks for the gift, Richie.
Speaking of gifts, it is the season for giving. I know that Dolphins fans don't have many friends, but if you incidentally have one as your Secret Santa at work or something, here are some suggestions.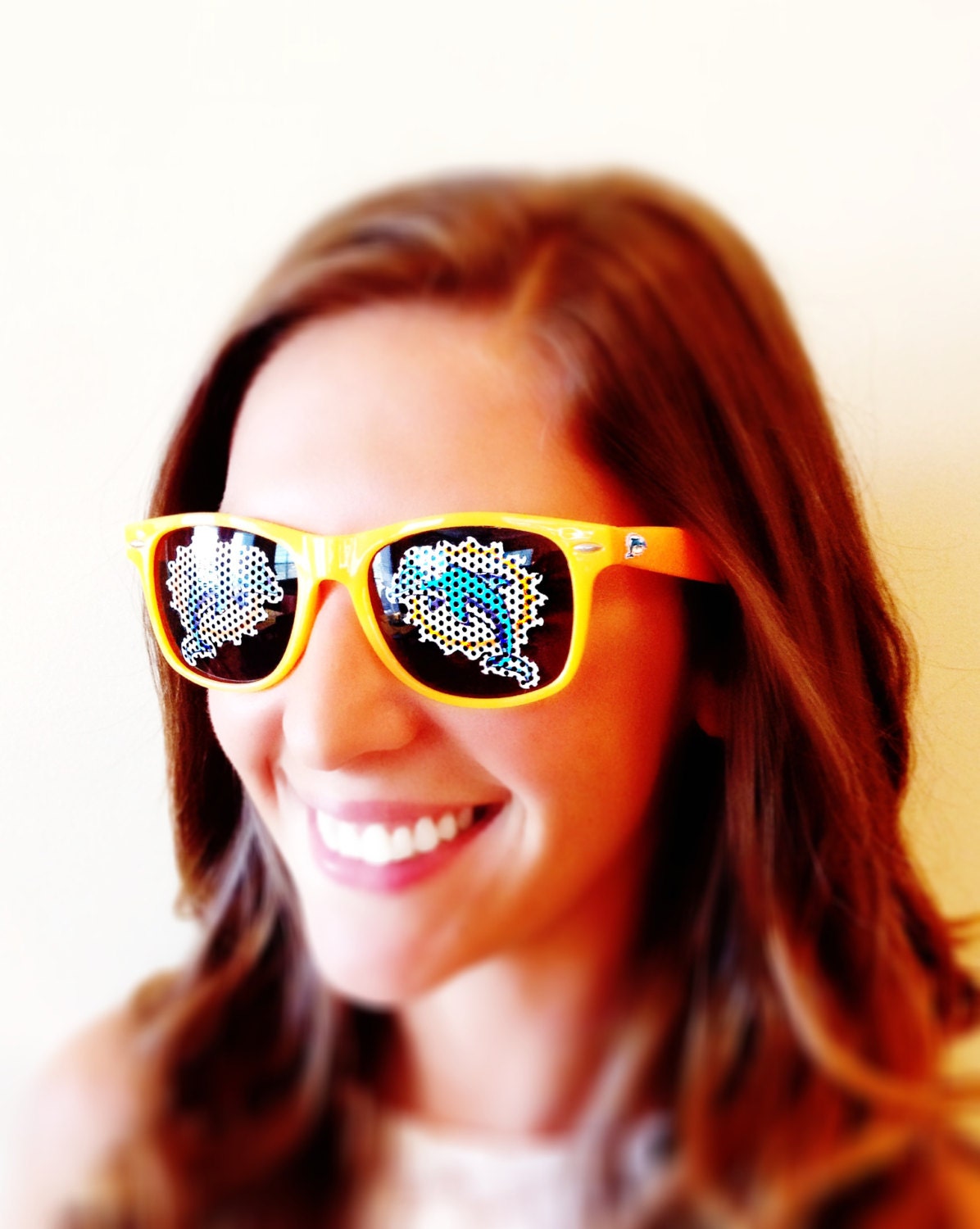 Perfect for when you're watching the game at home or at the stadium, these Dolphins sunglasses protect your vision from all of the embarrassing and shameful action on the field.
Need to save some money for a big free agent acquisition? Why not go with the Miami Dolphins piggy bank.
Once you fill it up, you'll have just enough money to land wildly disappointing free agents like Marc Columbo, Joey Porter and Jake Grove, whom the Dolphins awarded a 4-year, $29 million contract to in 2009. The injury-prone Grove started 10 of 12 games he dressed for and was cut in the offseason.
Giving a toothbrush to a Dolphins Fan is like giving a comb to a bald guy.

How about a pair of stylish gloves for that not-so-special Dolphins fan? Isotoners are ideal for protecting your hands while you restitch a new player's name onto your Reggie Bush and Brandon Marshall jerseys.
Isotoners will also protect your fingers from jamming the off button on your TV remote control when Jairus Byrd rips off an interception…
Or when Mario Williams crushes Tannehill for a sack…

Or when viewing old footage of three time Buffalo Nightlife Magazine R&B guitar player of the year Jeff Nixon picking up a fumble and nabbing three interceptions in one game against the Dolphins like a total bad ass.
[youtube id="IbiRjRu0Fuc" width="600″ height="350″]
Happy Holidays from Kip's Korner and The Kick Is Good!