1999.
Do you remember 1999?
If you can, think back to what life was like way, way back in 1999.
Finally, we could all move on! That big party that Prince had been warning us about was over! 
Frankly, I think "The Purple One" made too big of a deal out of New Year's 1999. I remember being very bored until someone tried to walk on a frozen swimming pool.
Anyhow, 1999 is a key year for Bills fans because it was the last year that the Bills made the playoffs. That's a 14 year absence from the post season. Only two other teams are in the double digits as far as years without making the playoffs, and they are the Browns (not exactly the measuring stick of the league) and the Raiders, who played in the Super Bowl the last time they made it into the second season.
What does this mean?  It means that as much as we love them, the Bills have done nothing of note for nearly 15 years. Kind of like Adam Sandler.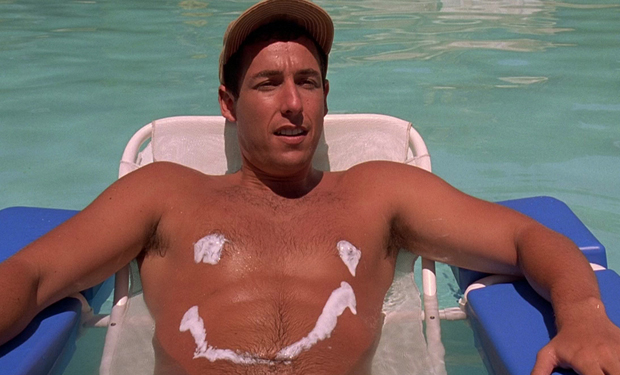 Yet, just like Sandler, we continue to line up in droves to see the Bills. We look back at Jim Kelly, Billy Madison, Thurman Thomas and Happy Gilmore and we cry out, "Maybe the good old days are coming back again!?"
Ask Bills rookies Robert Woods or Nickell Robey what they think about the Bills' good old days. Both players were 7-years-old last time the Bills made the playoffs, and they were probably more focused on coloring books or the debut of Spongebob Squarepants than they were on football.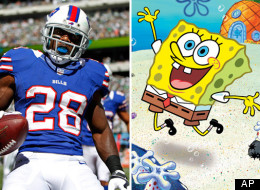 Spongebob wasn't the only children's TV character making a splash in 1999. After all, this was the year that Rev. Jerry Falwell controversially outed Teletubby Tinky Winky as a gay role model.
It may seem odd that something so benign could capture the nation's attention, but this was 1999, and the information age was in it's infancy. We relied on NBC's Today Show, and the reporting in things called newspaper and magazines to drive our cultural dialog. There was no Twitter or Reddit back then. Even if there had been, you would have had a hard time navigating the modern Web on one of these state-of-the-art machines:
There was no social networking in 1999. Obviously, life was a struggle then. If you wanted to make an online profile, you used a web search like Excite.com to help you find a web host like GeoCities or Angelfire.
Now that we live in the future, we have much tinier, faster computers, and we spend all of our time staring at them, hoping someone will acknowledge us from the other side of the screen.
Cellphones weren't a big deal in 1999. In fact, people still used pay phones. If they didn't have a quarter or two, they dialed 10-10-220 at the insistence of Doug Flutie.
[youtube id="PpMaCEans7I" width="600″ height="350″]
Popular music was still terrible in 1999 (Top songs included 'Mambo No. 5,' 'Baby, One More Time') but have we had a better year at the cinema since 1999? That year, we got "The Matrix," "American Beauty," "Fight Club," "Office Space," and "Magnolia."  I know, how did Hollywood stay open without all the remakes and super hero movies?
Let's talk about all the things that have debuted and ended since the Bills were last in the playoffs.
– The popularity of Nu Metal
– The popularity of MySpace.com
– Futurama (1999-2013)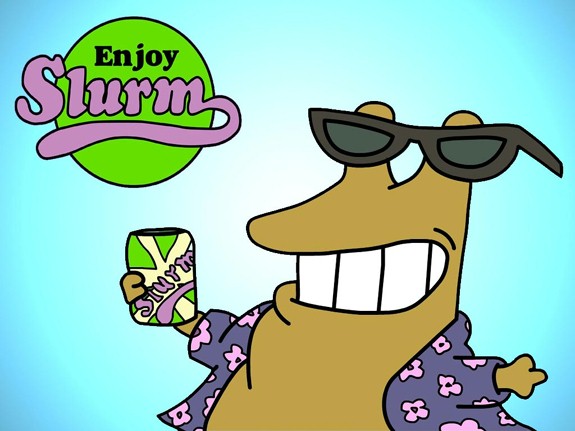 – The 'Saw' franchise
– The performance fleece
So what is the point of this article?
Like the Bills efforts over the past 14 years, there is no big payoff.
It's purely a diversion; something for you and your family to gather around in communion and celebrate regardless of how badly things end.
Go Bills!